NOW Wallet
Jump to navigation
Jump to search
NOW Wallet is a non-custodial mobile crypto wallet. It was developed by cryptocurrency exchange and processing platform ChangeNOW.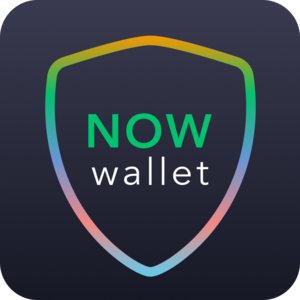 NOW Wallet features
NOW Wallet allows users to securely store and exchange crypto, choosing from more than 20,000+ trading pairs, including fiat.
In NOW Wallet you can receive and send any tokens on 7 supported networks -  Ethereum, Binance Smart Chain, Polygon, Avax C-chain, TRON, Klaytn and Solana. Users can also securely store ETH-based NFTs. NFT tokens are currently supported for ERC-721 and ERC-1155 standards, but more are on the way.
WalletConnect feature is integrated, which makes it possible to connect to dApps on 4 supported networks: Ethereum, Binance Smart Chain, Polygon, and Avax C-chain networks. Staking crypto to receive up to 25% of annual income is available. ChangeNOW Pro users can get even more profit with 0,1% Cashback from each transaction.
Furthermore, NOW Wallet offers discounted exchange rates on its official Twitter account every week.
NOW Token
NOW is a native token of NOW products Ecosystem. NOW Wallet supports in-app staking of the native BEP-2 NOW Token, enabling token holders to gain up to 25% annual revenue. Depending on both the amount of tokens staked and the period of stake, the total reward varies. Users can count the amount they would earn in the NOW Wallet reward calculator.
ChangeNOW Pro users also receive cashback of 0,1% from any transaction in NOW Tokens.
ChangeNOW Exchange
ChangeNOW crypto exchange is a limitless non-custodial instant cryptocurrency exchange service. ChangeNOW has more than 70,000 trading pairs available for exchange and does not have any limits on the amount its clients can trade.
Sources
Cryptonews, NOW Wallet – A Wallet with a Wealth of Features