Solace
Jump to navigation
Jump to search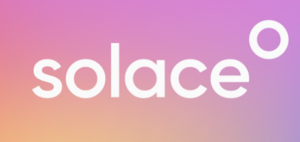 Solace is a decentralized insurance protocol that offers users protection from risks in DeFi products like smart contract exploits, hacks, and other technical failures. It was founded on 10 January 2021 by Nikita Buzov.
Overview
Solace is a decentralized insurance protocol designed as an answer to the emerging hacks in the DeFi space. Solace aims to keep the protocol simple, and to be the first almost entirely automatized coverage protocol, keeping the human error margin to a minimum. Solace's risk assessment does not rely on community votes.. Instead, Solace has a risk assessment process designed to grade protocols automatically based on the age, history of exploits, and several other parameters defining the safety of a protocol. Following the automatized risk assessment, Solace automates the payouts. Users are paid within a week from when the exploit happened without having to file a claimSolace's wallet coverage is a solution to collectively cover all assets available on an individual's wallet.(180+ protocols covered) for an estimated in advance price. The rate is flexible and varies depending on the inflow/outflow of assets from the wallet. Solace is known for high staking APYs of its native token $SOLACE and a mechanic known from OlympusDAO: bonding to acquire liquidity in the protocol's underwriting pool (UWP). It's important to mention the UWP does NOT consist of $SOLACE staker tokens.
History
Nikita Buzov, founder of Solace, started the protocol after being dissatisfied with the existing crypto insurance solutions He came across the idea as he was deploying funds into DeFi apps and farming. Assessing and hedging the risk is a tough task, so seeing how much liquidity is protected with insurance he realized there has to be another way: his aim was to automatize and simplify an insurance for everyone. Claims processed by Solace are validated immediately and payouts happen in a single transaction, being a step further toward getting rid of the human error. Joined by Matt Ladin, Amir Alnadi, Danny Fung, Selcuk Souzer and Ivan Andreev and initially Jimmy Chang, the team started building Solace and finding VCs willing to back the project. Eventually, Solace raised $1.14 million in a seed round, which converted at a $30 million dollar valuation. The round was led by Parataxis Capital and joined by Alchemy, StableNode, LD Capital, 1010.capital and Prycto. Alongside these funds, several individual investors joined the seed round, including: Illia Polosukhin from NEAR, Jeffrey Zirlin from Axie Infinity, Julien Bouteloup from StakeDAO & rekt.news, Evgeny Yurtaev from Zerion, Alex Shevchenko from Aurora, Sandeep Nailwal from Polygon, Kiril Nikolov from Nexo, Seth Ginns from CoinFund, Aleksander Larsen from Axie Infinity, and Quentin Milne from Stake Capital. The team doubled in December 2021, hiring additional developers, and introducing two new divisions: Growth and Risk Management.

Early approach on capital bootstrapping for the underwriting pool was options liquidity mining, where early investors could deposit ETH into the underwriting pool and back the coverage policies and could claim their SOLACE in form of an option. In this rewards program which took about 2 months Solace distributed around 2% of $SOLACE total token supply. Initially Solace Coverage V1 only offered coverage for a few Ethereum-based protocols: yearn, Uniswap, Sushiswap, Compound, Liquity, Aave and Curve. Solace featured a single capital pool to underwrite risk across every policy offered. This pool was funded by capital providers, who earned revenue from policy sales and Solace incentives.

Eventually Solace 2.0 started with token launch and a re-thought through mechanism on how to acquire more money into the underwriting pool. Instead of using user's money to pay out claims, which obviously big investors would be hesitant to do, Solace owns its UWP (underwriting pool), which is filled with money from bonds. Bonds allow users to buy $SOLACE directly from the protocol, but at a discount. Eventually the amount of $SOLACE is limited to 1B of which 10% is meant to be in the UWP. With Solace V2 also the coverage changed: Solace introduced its flagship product, the Solace Wallet Coverage which allows you to cover your entire wallet with one single flexible policy.

Solace is a cross-chain protocol now online on Ethereum Mainnet, Polygon and Aurora. Future plans include spreading on other blockchains like Avalanche, BNB, Fantom, and others. Furthermore the team plans a cross-chain balancing of staking/locking APY%. Further plans include launching on non-EVM compatible chains and transitioning to a full community-run DAO and eventually aims to launch Solace Market - an open cover product platform.

Solace faces various problems like low interest from retail policyseekers due to a risk-loving nature of crypto-native people. A coverage doesn't seem like something attractive for someone willing to risk half of their life funds to 10x it. Besides, the concept of automated risk rating seems strange and unfamiliar to new potential investors. The Solace team combats it with creative advertising and the necessity for DeFi to mature.
Solace Wallet coverage
Its intelligent flagship product, the Solace Wallet Coverage offers coverage for the following types of exploits: minting vulnerability, flash loan attack, trojan fake token, proxy manipulation, math error, re-entry attack. SWC is designed to be a simple tool for everyone that allows you to quickly and effectively get a policy and forget about it, as its flexible and adjusts to changing assets in your wallet.

Solace will soon release its DAO2DAO project as a counterweight to its Solace Wallet Coverage designed for individuals.