Snowbank DAO
Jump to navigation
Jump to search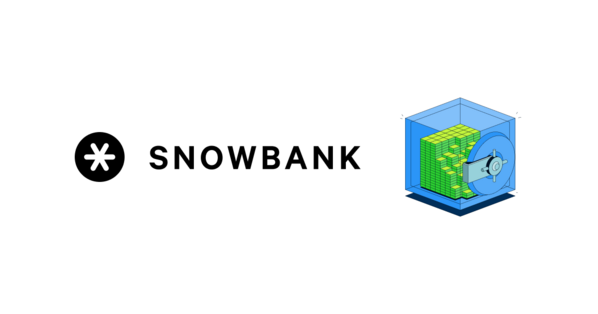 Snowbank DAO or more commonly known as Snowbank is an Olympus DAO fork that launched on Avalanche. Users could mint Snowbank tokens (SB) by depositing MIM, SB-MIM LP, wAVAX, SB-AVAX LP and SDOG-MIM LP[1]. It was launched by Snowbank Labs, an anonymous team during the start of "ohm-fork" season. On 17th February, the team started their "Final Distribution" event [2] and is no longer active as of now. Snowbank DAO is closely associated with Snowdog DAO, another Olympus fork from Snowbank Labs.
History
Snowbank DAO stealth launched on 8th November 2021 with a tweet from their twitter account. Within few hours of launch, it garnered a lot of attention. In just 12 hours, it had amassed a treasury of $21,465,784. The first 72 hours were known as the ignition period where users could obtain cards based on whether users staked, minted or both. The cards never went on to have a utility despite a planned benefit.[3]
On 8th of November, Snowbank Labs teased the launch of Snowdog DAO, the first meme currency of Avalanche.[4]
On 15th of November, Snowdog officially launched.
On 25th of November, Snowdog performed their treasury buyback but it was not well-executed and led to many community members criticising Snowbank Labs. Read the Snowdog Incident subsection for more information.
On 14th of December, the team initiated a Snowbank V2 proposal, introducing their turbine system and governance token. Snowbank planned to own liiquidity for tokens (turbines) where users can vote for with gSB (governance Snowbank tokens). Once the turbines are voted in, users could mint SB tokens by providing liquidity for those partnered tokens while receiving partner incentives in some cases.[5] To obtain gSB, users simply had to stake SB tokens. Snowbank DAO also planned for SB to go cross-chain starting with Ethereum[6] and for SB to be used as collateral in partnered protocols.
On 23rd of December, the team allowed users to choose between swapping their Snowbank tokens for the treasury backing or keeping Snowbank tokens in preparation for Snowbank V2.
On 17th of February, the team started their "Final Distribution" event where users can swap their SB tokens for the treasury backing.
Snowdog Incident
See main article: Snowdog DAO
Snowdog DAO was an Olympus DAO fork that planned to use the treasury to buyback all Snowdog tokens on the 25th of November. Vesting period for minted snowdog tokens were 3 days instead of the usual 5 days. On the 25th of November, the treasury was worth $44,363,794. Snowdog liquidity was pulled off Trader Joe and moved to a private AMM pool controlled by Snowbank.[7] The assets in the pool (SDOG to MIM) were proportioned as if the buyback had already happened. Slippage was locked at 99% and price of Snowdog tokens plummeted by 95% (compared to post-buyback value) in 30 seconds from open.
With only 7% of the SDOG supply having the potential to be sold at a profit during the buyback, many holders were forced to sell below market price or face further losses, resulting in a 90% drawdown[8], the Snowdog community turned to the founding members of Snowbank for compensation. Snowbank then renounced ownership of Snowdog and passed on all social media accounts, SDOG tokens and SDOG-MIM LP to the community.
References