Olympus DAO
Jump to navigation
Jump to search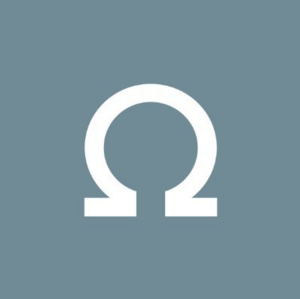 Olympus is a decentralized autonomous organization (DAO) focused on creating a decentralized reserve currency for Web3. Olympus popularized protocol owned liquidity and created a bonding marketplace called Olympus Pro. The project has spawned over 100 forks.[1] Olympus has been the subject of both fervent support and criticism.[2]
History
On February 1st, 2021 a Medium article was posted, "Introducing OlympusDAO, An Algorithmic Currency Protocol."[3] Shortly after this article, the protocol also introduced themselves on Twitter. The token ticker was initially OLY but then changed to OHM.[4] The founder of Olympus is pseudonymously known as Zeus. The protocol reached a peak TVL of $866.53 million in December of 2021.[5]
Timeline
The Initial Discord Offering (IDO) for the Olympus token, $OHM, was announced on March 2nd, 2021.[6] The only requirement was to be in the Olympus Discord prior to March 3rd at 03:00 UTC.
The launch sale took place from March 12th 03:00 UTC to March 14th 15:00 UTC.
Public trading of the $OHM token opened on March 14th at 18:00 UTC.
On June 9th of 2021, Olympus announced a partnership with Frax. [7]
In the same month, Olympus migrated to Version 1.1 to enable new functionality and features.[8]
In July 2021, Olympus launched Ohmie-Cards which garnered widespread use on crypto twitter. [9]
On September 17th of 2021, Olympus launched Olympus Pro; a bonding marketplace for protocols to build-up their own Protocol Owned Liquidity.[10]
The next month, Olympus announced the upcoming V2 migration[11] that would eventually take place in December 2021.[12]
On December 30th, 2021 Jordi Alexander posted an article arguing why, in his opinion, OHM was a ponzi scheme.[13] Nevertheless, a lot of counterarguments where brought to the table. [14]
By January, Olympus was down 90+% from all-time-highs and general sentiment around the project was grim.[15] The price-decline was mostly attributed to cascading liquidations.[16]
By July, Olympus has been able to outperform the market leaders (both BTC and ETH) for several months in a row. This behavior has been possible thanks to the activation of inverse bonds and the initiaton of the stability phase. [17]
Protocol
Olympus is as a reserve currency that is backed by a treasury of assets. This differs from a stablecoin as it is not pegged. Olympus uses staking, bonding, and treasury mechanics to achieve a desired outcome.
Staking
Users stake OHM on the Olympus website and opt in to participate in the Olympus network. Staking OHM burns it, and users receive sOHM (staked OHM) in return. When unstaking, the sOHM is burned and the user receives OHM. Staking allows the user to receive OHM-rebase rewards every 2,200 Ethereum Blocks.[18] Olympus created the (3, 3) meme to refer to the optimal game theory of all users staking. The original APYs offered for staking were so high that it became a crypto twitter meme and Olympus made a website for users to easily meme their APYs.[19] With the goal of being a currency, there needs to be a lot of supply.

Bonding
Bonders can start bonding with any Olympus-approved digital asset and they're promised a fixed return at a set point in time; the return is in OHM.[20] Bonding allows Olympus (and other protocols with Olympus Pro) to own their own liquidity. Olympus introduced Inverse Bonds in March of 2022[21] which introduce a mechanism to essentially allow users to redeem their OHM for treasury assets.
Treasury
The Olympus treasury consists of Treasury Reserves, Protocol Owned Liquidity, and locked, vesting, or other strategic assets.[22] Olympus also uses their treasury to act as an incubator for new projects through Olympus Incubator. Volt Protocol is the first Olympus Incubator project.
References